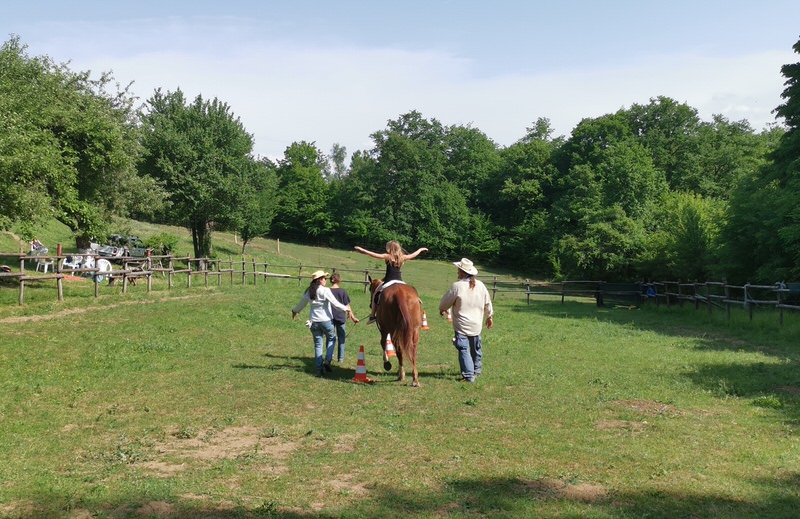 Posted on 03/06/2022
Dear Everyone,
We have just completed the YEAT Erasmus+ project learning exchange activity in Bulgaria.
It was a fascinating exchange where we produced together valuable research material that we will use to develop the project guidelines.
This is a brief summary of the project and the trip:
Based on the current evidence that equine-assisted therapy in various European countries is not properly defined nor regulated, beneficiaries are not guaranteed consistency, quality or even a clear understanding of the different subcategories and applications that can exist. This leads to quality and safety concerns. Furthermore, they are not assisted in easily finding the practices suited specifically for their needs, which can lead to the costly process of trying different facilities. The project aims to identify the gaps between the needs of beneficiaries, youth workers, and equine assistance professionals to produce guidelines that will serve as a basis to benefit all stakeholders.
The trip regrouped 21 people from 3 countries (France, Bulgaria and Belgium) and 3 different groups: youth workers, persons with disabilities, and equine therapy professionals.
We all stayed together in a beautiful little village called Chavdar, about a 1-hour drive from Sofia airport. We had 2 days of working together, exchanging and then generating questions per group towards the two other groups and generating exchanges based on these.
This was an interesting but challenging exercise because it required all participants to adopt an open mind and learn from each other. This is unusual because it broke the usual therapist-patient hierarchy, rising above our day to day structures and challenging us to all meet on equal grounds as researchers. This resulted in a heterogeneous and inclusive group, all experiencing a new environment outside of our comfort zones and exposure to many new things and ideas.
We got many opportunities to explore our environment and the culture through nature walks, two museum visits, and a cultural school celebration featuring the origins of the Cyrillic alphabet and dances. We also experienced the Bulgarian national day, festivities, local music and handicraft market in the village. Our student representative of BOS school got acquainted with the village kids and spent time playing in the playground and at their homes.
We had two full days together at the Paint and Quarter Horse Foundation Ranch getting familiar with the horses, the respectful philosophy of their practice, and getting to experience what it feels like to be led like a horse, leading a horse. The beneficiaries experienced riding for the first time, accompanied by different equine therapists exchanging how they organise and facilitate this.
On the last day, we all met to debrief and integrate together. This was a very rich experience: many were confronted in their ways and comfort zones, others were surprised by things they didn't expect to discover, there were conflicts to be solved, attitudes shifted, and bonds created for life. We made ideas for future collaborations and projects and had many laughs and fun along the way.
We are happy that we have managed to create such a rich exchange, bridging linguistic barriers and cultural and occupational sectors. We achieved to create a truly inclusive and humanly transformative experience for so many of the group!
The next step for BOS is our upcoming trip there, this time with the students, within the framework of our other Erasmus+ project BUSTA, on 3-8 October 2022.