Posted on 04/01/2022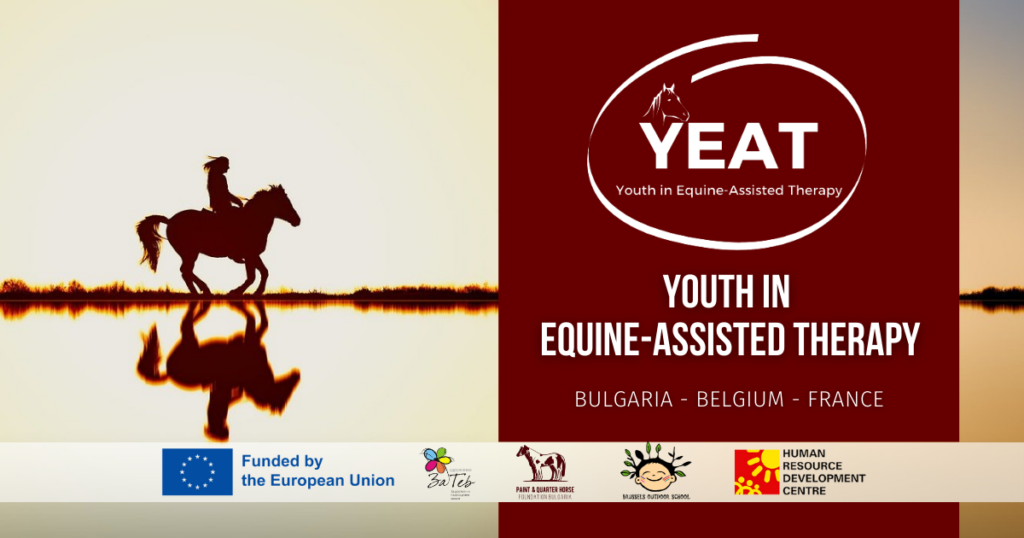 Last year, BOS students expressed interest in working with animals. This sparked many ideas that has led BOS to partner with Paint and Quarter Horse Foundation in Bulgaria (PQHF) in a new project – Youth in Equine-Assisted Therapy /YEAT/.
The YEAT project aims to gather organizations from different sectors and embark together upon a journey to better the quality of the work, activities and practices of the entities in the field of YEAT across the partner countries – Bulgaria, France, Belgium, the European Union and internationally. The project will advance the capacity of the participating organizations, build bridges between different sectors, address common needs and priorities in YEAT, create and spread innovative approaches in YEAT, serve children and young people with disabilities.
To reach these goals, PQHF Bulgaria has formed a partnership with Association For You /Bulgaria/, Brussels Outdoor School/Belgium/, and Luck 33/France/. We are looking forward to working with together.
YEAT project will enable BOS to create links with various local Equine-Assisted Therapy associations for future hands-on activities, increase awareness about horses and children with special needs, create ties with international associations, and access to European funding. The BOS team will do research for YEAT, and work on dissemination.