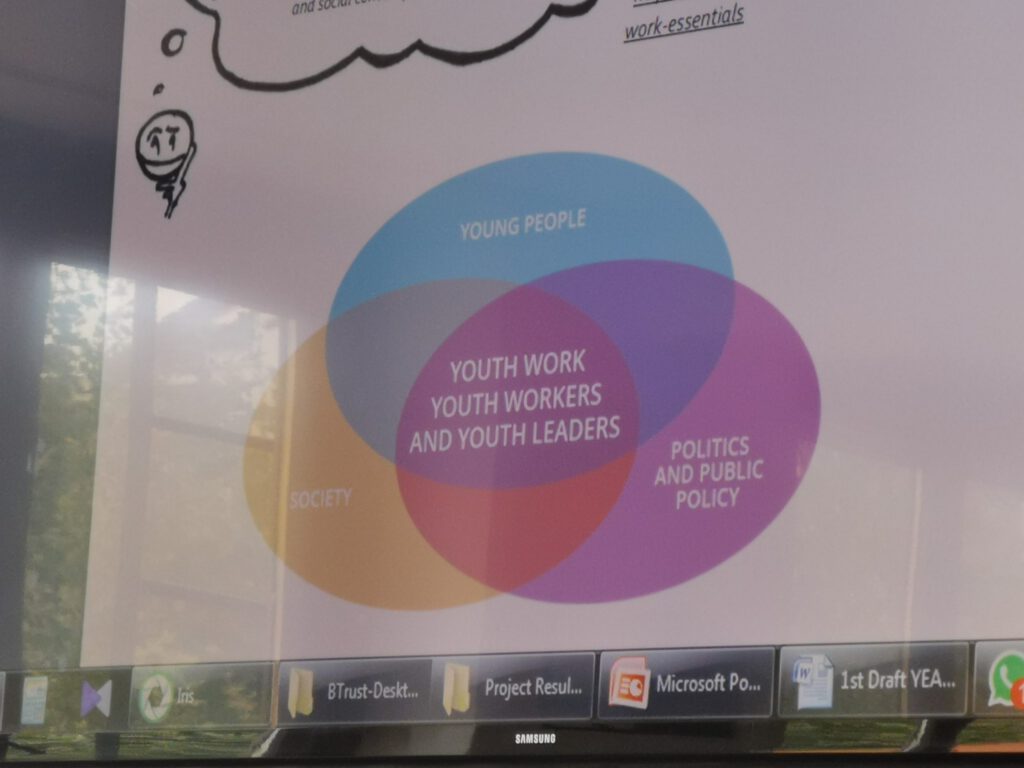 Posted on 22/11/2022
Dear all,
In the spring of 2023 in every partner country there will be a YEAT event. There participants will be able to learn more about the project and the YEAT Guidelines will be presented.
During the midterm meetings in Brussels last fall, all partners came together to decide on joint working methodology and guideline content, to enable the material to be relevant for each of the beneficiary categories, as well as being visually compelling. We have so far had several online project meetings in order to track our progress and discern what input can further enrich the project result. After completion, each country will hold multiplier events in order to spread the project and share these guidelines.
Official number of the project: 2021-1-BG01-KA220-YOU-000029078 'This project is funded with the support of the European Commission. This publication reflects only the personal views of its author and the Commission cannot be held responsible for the use of the information contained therein.'
Post navigation