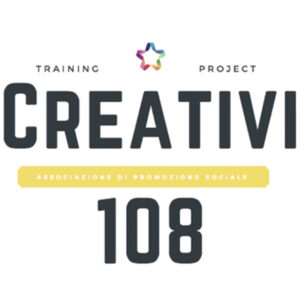 Posted on 19/08/2022
Dear all,
On behalf of the consortium, we are glad to welcome CREATIVI108 to the YEAT project. Early July, we had our first introductory meeting with CREATIVI108 to go over administrative details and the content of the YEAT project. In addition, we had our regular monthly meeting of all partners on the 15th of August when we all met and discussed the upcoming mid-term project meeting in Brussels. A few words from Creativi108.com :
"What is research but a blind date with knowledge?" (Will Harvey)
"Each Creativi108 project arises from educational or social pedagogical research; as in some international development projects. The projects we carry out give the opportunity to compare ourselves with good practices from other organizations. The synergy and shared skills are fertile ground in which to seek innovation and new learning models. Search for new models of collaborative and fraternal learning. Development of non-formal education models for adults and young people, which takes into account the effective respect for human rights for all. Inclusion and solidarity among peoples is the possibility of each community to freely self-determine its own well-being, in a peaceful and nonviolent confrontation between different subjects."
We are looking forward to working together!