44 million. This is, globally, the number of teachers we are nowadays lacking to meet universal primary and secondary education by 2030. An objective we have set ourselves to achieve through the sustainable development goals framework, and more specifically with SDG 4 on quality education. At the regional level, Europe and North America arrive third on the teacher shortages ranking, with a need for 4.8 million additional teachers. While other regions may face shortages due to increasing demographic growth, Europe and North America seem to be facing other types of problems : attrition and a lack of attractiveness of the profession. This means Europeans are either leaving the profession or avoiding it.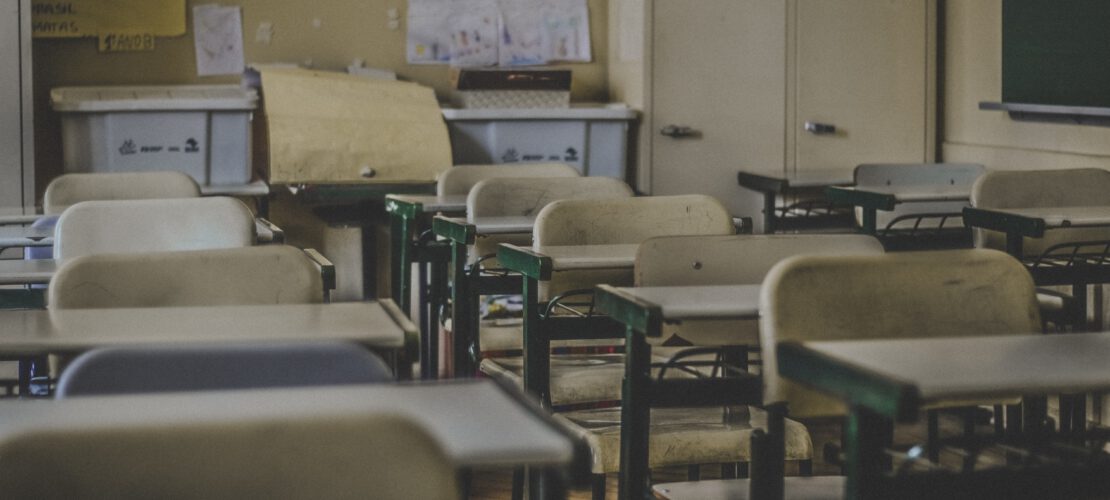 A problem of Attrition  
Globally attrition at the primary level rose from 4.62% in 2015 to 9.06% in 2022. Although attrition can be explained in various ways (retirement, force displacement, finding another job…), these numbers outline the persistence of challenges posed to the education sector globally, as well as at the European level. 
According to David Edwards, representing Education International and speaking on the behalf of the upcoming 2024 State of the world teacher's report, teacher shortages can be explained by 7 factors: 
Low salaries

Low professional status 

Overtime work

Poor career progression 

Poor management 

Low level of trust in the sector 

Low health and well-being security 
An increasingly dire context for teachers 
Teachers are overworked, underpaid and undervalued. On this statement, every panellist at UNESCO's World Teachers Day's Opening Ceremony, on October 5th, agreed. 
For one, teachers are stressed. Indeed, their working context is both hardening and complexifying, and this has been the case since even before the Covid-19 pandemic. In 2018, globally, one teacher in primary and secondary schools out of 6 was already expressing feeling "a lot" of stress at work. Teachers are also exposed to violence, online and in person, as well as to emotional burden as they seek to protect their students from harm. However, what we have been witnessing so far is a lack of support given to teachers, especially young teachers who might not have developed the necessary tools yet to answer these challenges. This is a major problem, since teachers experiencing stress are more than twice as likely to leave the profession within the next five years.
From adapting to digital tools and distance learning during the Pandemic, to building supportive environments ensuring the development of social, emotional, intellectual and physical skills while following the requested curriculum and completing their administrative responsibilities, teachers are now asked to do increasingly more with the same resources. An issue acknowledged at the EU-level, and transcribed through Council conclusions on European teachers and trainers for the future. Yet, in Europe and in North America, 30% of salaries for teachers remain lower than for other positions demanding the same qualifications. A reality that leads to two trends : 1. Teachers leaving for better paid jobs with lower workloads ; 2. Students deflecting from pedagogical careers. 
In the EU, teacher shortages vary according to gender imbalances and sectors. In fact, they are being relentlessly witnessed with STEM (science, technology, engineering and mathematics) and ICT (Information and Communication Technologies) subjects. Teachers within these subjects are often overrepresented by men, which have also been leaving the profession in greater numbers compared to women. Indeed, if we only take primary teachers, the 2021 attrition rate for male teachers ranked at 9.2% (compared to 4.2% for women). 
Investing in teachers, their environments and the students 
"Teachers play a vital role in our societies, yet this profession is facing a major vocation crisis. Some regions of the world lack candidates. Other regions face a very high dropout rate during the first few years of work. In both cases, the answer is the same: we must better value, better train and better support teachers", announced Audrey Azoulay, the director-general of Unesco, on World Teachers' Day. 
We need to invest in our teachers and our education systems. Today, only 4.8% of our GDP, at the EU-level, goes to education. However this number varies greatly from one member state to the other,  with countries such as Sweden (6.7%), Belgium (6.3%) and Denmark (6.0%) taking the lead in terms of public expenses made for education.  
Although salary levels can offer a certain level of social recognition, financial compensation is not the sole ingredient to safeguarding the teaching profession. Indeed, Andreas Schleicher, Director for the Directorate of Education and Skills at OECD, evoked three key components for keeping teachers in their jobs : 1. Social status ; 2. Meaningful contribution within the organisation and in the lives of the students and 3. A financially and intellectually rewarding position.
Indeed, data from the Teaching and Learning International Survey demonstrated the importance of job satisfaction, school support, motivation and self-efficacy in decreasing teachers' perceived levels of stress at work. Additionally, working within collaborative school environments, allowing for mutual trust and time for interaction – with their students and other teachers for instance – have been reported as promoting teachers' well-being. Opportunities to directly participate in school decisions also played a strong role. 
Relieving teachers by promoting student's ownership and initiative 
Teachers want to feel connected to their students, to accompany them in their learning journey and in their personal growth. However many teachers' ideas and initiative remain blocked through strict and impersonal curriculums, some of which leaving students behind. This simple frustration, added with the limits brought by a culture of imposed learning, has a great impact on our teachers' well-being today. 
Promoting collaborative school cultures, in which both teachers and students can work together, interact and grow on an equal footing is vital not only for children's well-being but also for their teachers. Allowing students to learn through their own experiences and discoveries is the most efficient way to guarantee a child's motivation, without driving its teacher's exhaustion. We need to rethink our collective perception of what it means to be a teacher. Do we envision our teachers as superintendents or as trustful guides ? Teachers' status should not just be elevated financially, but also socially, by moving away from the rigid education systems we now have to ones favouring freedom of choice and expression both from teachers and students. 
As do students, teachers want to be integrated within society, forge strong relationships and become part of the solution. Establishing principles of self-directed learning and democratic education can allow them to create trustful relationships with their students. It would not just be about delivering a defined content anymore, but, with human values such as listening and communicating, education could become the way for teachers to accompany children in discovering their own passions and developing the skills needed in a fast-changing world. 
Optimistically summing up the commission's 2019-2023 successes, The Commission's President outlined the creation of a geopolitical union – standing up to assertive external powers – a digital and green union, supported by the European Green Deal and NextGenerationEU (a funding opportunity of 800 billion euros of investment and reform), and more broadly the fulfillment of 90% of the political guidelines it had forecasted in 2019, with 633 legislative proposals presented and 63% of these agreed upon. 
However, priorities for education at the EU-level and more extensively the European Pillar of Social Rights were left aside. Education was mentioned solely twice in the speech, which can be accessed here.