European Solidarity Corps
The European Solidarity Corps is an Erasmus+ project financed by the European Union. The initiative offers young people (18 to 30 years old) the opportunity to contribute to society, make a difference and gain valuable experience through volunteering, traineeships and projects across Europe.
The aim is to promote solidarity and social cohesion among young Europeans, and to foster their active citizenship skills.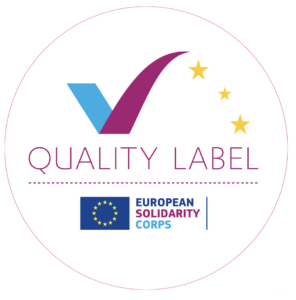 At QUEST we are hosting 4 volunteers for one year, follow their updates and adventures.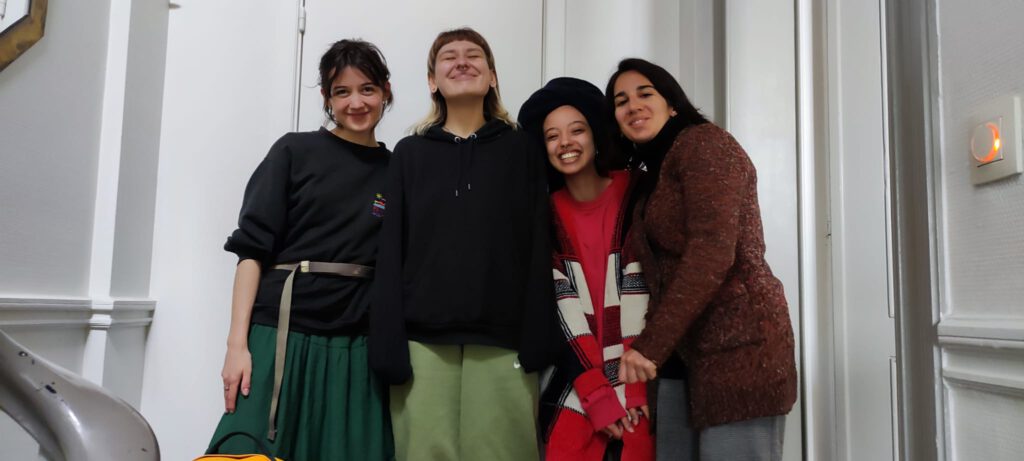 Mathilda

Salut! My name is Mathilda, I'm 24 years old, and I'm french-colombian.
After completing studies in the field of ecology, I chose to volunteer with QUEST to learn about knowledge transmission in a constantly changing world.
As policy and research assistant, I also hope to gain experience in advocating for quality education as a powerful vector for social transformation!
Agata


Cześć!I am 22 years old, I graduated in the field of design communication That's why I'm here as a communication assistant to create, explore and gain experience with specific of NGOs communication, branding and graphic design together with QUEST.
I also hope to learn how to manage Erasmus+ project for quality education as a forerunner of change.
Sara


Salam! I am Sara I am 25 years old, I am Moroccan and I come from Italy.
I am studying international relations at the university of Milan. I came to Brussels because of the huge opportunities this city offers!
I have always been passionate about the impact of education, and how much change it can bring. That's why at QUEST I want to learn how to manage an NGO and how to write European projects.
Marta


Ciao! I am Marta, a 27-year old woman from Treviso, a small jewel near the Venice lagoon.
Why am I here?After completing a Masters Degree in Law, I was asking myself what could be the next step.
Pushed by my innate desire for discovery, I ended up in the Belgium land, curious to learn how to manage Erasmus+ projects and become the best project writer in town!